The film
amaysim Australian Surf Movie Festival
IMMERSION the surf movie
SYNOPSIS
This year ASMF is not only a tour, but a production.
It will be the best yet with Immersion (the main film) being in the making for six years featuring interviews from the world greatest surfers & identities.
Footage shot will feature some of the biggest waves captured in the northern & southern hemisphere – including Jaws, Mavericks, Teahupo'o, Cloudbreak, Shipsterns & the Right – And
the only place to see them is on the BIG SCREEN!
Immerse yourself into surfing in a way that you have never seen it before.
Immersion is a theatrical journey that takes you on everything on what surfing is.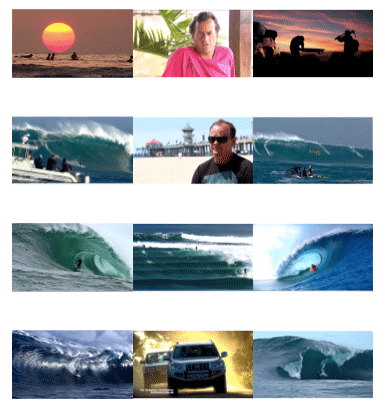 In a two part show, Immersion journeys through experiences, facts, people & moments that make what surfing is today.
We slide back into the past to expose the foundation & structure of the beginning what made surfing.
It's waves, its founders, its explores, its inventors, the wave riding genres, the art & media, the challenge of competition over the years for both men and women.  The champions and the big wave  conquerors.
Immersion will rip your socks off when you see what the ocean can deliver and how we make it such an addictive part of our lives.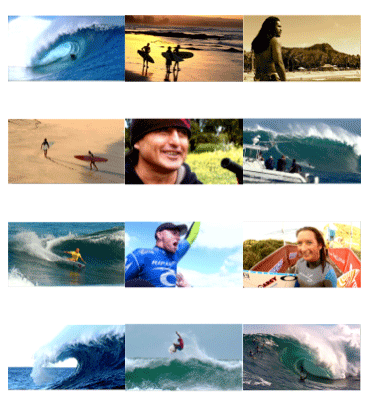 IMMERSION also looks at and speaks to the Kings and Queens of the sport – from Duke Kahanamoku to 11- times World Champion Kelly Slater and women's world champion Stephanie Gilmore – they are all there, telling their story, sharing their knowledge and espousing their passion.
IMMERSION is a sight and sound experience including a specially-composed film score, live commentary from the Director and acoustic music performances from local up-and-coming artists.
2012 IMMERSION Tour would play in some of Australia's most prestigious film-screening venues including Melbourne's Australian Centre for the Moving Image (ACMI) and Sydney's Seymour Centre.
IMMERSION is a "must see" event for surfing enthusiasts of all tastes, genres and generations.
Join our mailing list and WIN!  – sign in to our newsletter now !